In the current environment, businesses are facing an unprecented number of disruptive events including economic and business trends, diverging customer behaviour, significant supply chain disruptions, rapid technological modifications and geo-political factors – all of which can demand modifications (sometimes quick and relatively straightforward and sometimes requiring significant change to business models).
Our management consulting team, working with professionals from other service lines, help determine the impact of this disruption on business and supply chains – and work with key decision makers to identify mitigants and recommend solutions.
When studying business interruption, our teams:
Analyse potential additions to revenue sources
Evaluate cost optimisation opportunities to optimally use available resources
Assess realignment of the supply chains to reduce delivery impact
Expand customer demographics and delivery channels
Identify industry and regulatory responses
Develop operational solutions to mitigate adverse impacts
Developing a tactical, well-considered solution to business disruption requires deep expertise across all aspects of a business including operations, systems and human capital.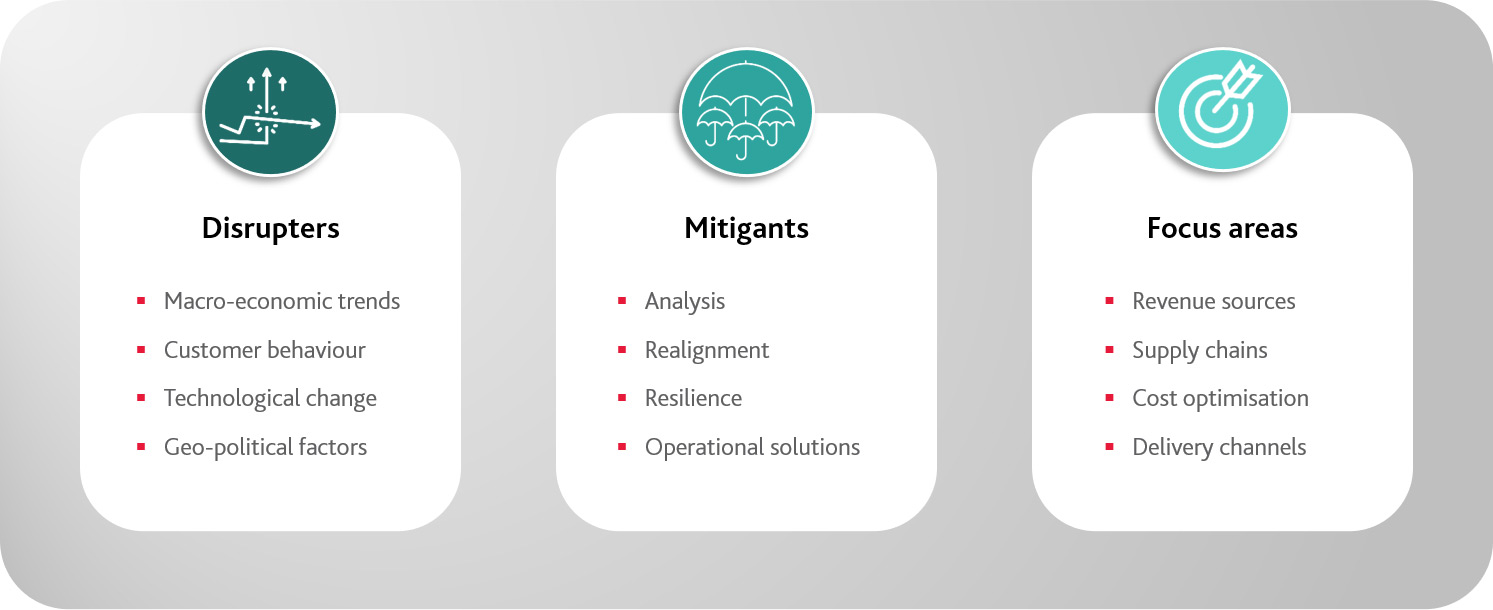 As one of the GCC's most comprehensive providers of business advisory services, Keypoint is well-placed to highlight the challenges businesses are currently facing and recommending ways to bolster business resilience.